Description
Benefits of Hemp Protein Powder
There is a response to hunger in the world, to over-fertilization, to global warming, the overuse of fossil fuels, obesity, poor health and the weakness of our cardiovascular systems. The answer is hemp. Here are some reasons why..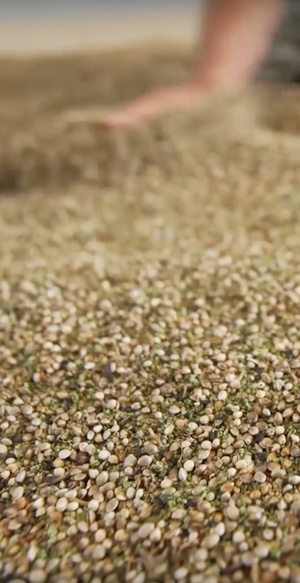 Hemp is recognised as being one of the best sources of plant-based protein in the world (and more importantly – one of the most delicious!). The components of hemp proteins are the most digestible in the plant-based world – they allow full absorption of the full range of amino acids like no other.
Hemp protein powder contains an incredibly well balanced composition of the essential fatty acids that form the basis of our immune system.
Hemp powder is an extraordinary source of antioxidants, minerals, carbohydrates, fiber and Vitamins. It also contains the perfect ratio of Omega 3 and Omega 6 suited for the human body (1 part Omega 3 to 3 or 4 parts Omega 6).
The powder and all of their by-products are all hypo-allergenic. This means that unlike foods like wheat, nuts, dairy etc, hemp won't cause any adverse effects.
Hemp protein powder comes at a lower cost than all other sources of protein.
Nutritional Benefits of Hemp Protein Powder Per 100g
Take a look at the table below for hemp oils detailed nutritional content.
| Nutritional Protein Powder Content | Nutritional Value Per 100g |
| --- | --- |
| Energetic Value | 1687Kj / 403Kcal |
| Fat Content | 12g |
| Saturated Fatty Acids | 0.29g |
| Carbohydrates | 4g |
| Sugars | 3.13g |
| Proteins | 49g |
| Salt | 0g |
| Mono-unsaturated fatty acids | 1.27g |
| Polyunsaturated fatty acids | 8.07g |
| Linoleic Acid OMEGA 6 | 27.6g |
| Alpha Linoleic Acid OMEGA 3 | 9.2g |
| Gamma Acids Linoleic | 0.8g |
| Cholesterol | 0g |
| Fibers | 20g |
| Vitamin E | 9mg |

Questions about our hemp protein powder..
Thanks for taking your time to visit Nunti-Sunya..
Here are some explanations to help you get to know us a little better..
We are surfers, windsurfers, big wave surfers & ocean divers. All of our products hold the values ​​acquired after years of playing with the Oceans of our planet.
The wave featuring on the front of our packaging is a wave we discovered and surfed for first time more than 15 years ago. It's located off the coast off Saint Jean de Luz in the South West of France and represents where we come from. With this kind of wave, our intentions must be clear, our approach honest and our heart pure. We apply this same mindset towards our products and our customers.
Our mission statement is to feed your / our health, as well as that of our planet and all beings who occupy it. For this process to work, we want to be present in all production stages, from creation to distribution of every one of our products. We work with hemp because it represents one of the most beautiful solutions to humanity's present problems.
We always use our own hemps seeds. We then transform and condition the seeds ourselves. This means every product you receive has no intermediaries in the production chain. The seed of hemp is the queen of seeds, even alone, it can feed each of us.
As well as cultivating our own hemp fields, we also work with a group of 'biologically certified' farmers. Together, we select, nourish and care for local farmlands, ideal for growing hemp.
From local, cultivated lands right through to our anti-uv packaging, we work to ensure that our products retain their nutritional properties and taste for as long as possible. We also seek to ensure our products carry the highest energy radiation possible.
All of our products are infused with our energy, intentions and more. They are "Enlightened" according to ancestral practices that integrate mechanics and universal energy.
Our product range is made from 100% hemp seeds. In the future we will expand it with: milk, pâtés, vegetables, yogurt, cereal bars and more.
We dedicate these products to the network of organic stores that work to feed & care for our Health. You will not see our products present in any supermarket or on any other online shop. This approach is unique but seems essential to honor this sacred plant and all those for whom it is intended.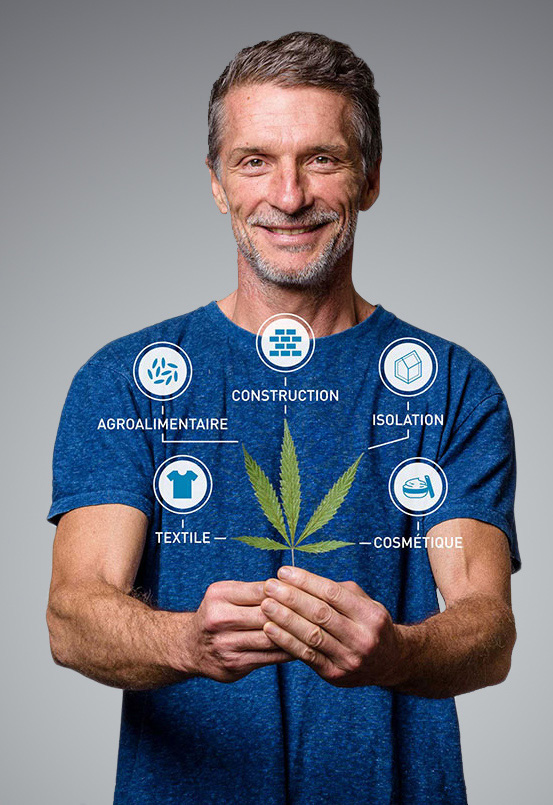 All of us here from Nunti-Sunya thank you for participating in this adventure. We put all our energy into your service so that together we can serve and honour all humans and build a world we'd be proud to leave to our children.