Amongst The Most Nutrient Rich & Complete Seeds in the World.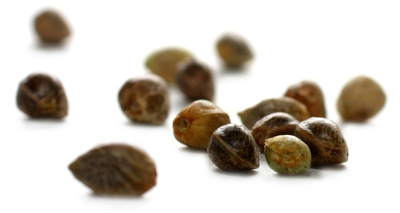 What are the benefits of eating hemp?
From all the edible plants found on our planet (and there are more than 3 million), none can compete with the nutritional power of hemp.
Unlike, wheat, eggs, nuts and other foods, hemp contains no allergens. This means hemp is gentle on our system and provokes zero reaction to the human body. All hemp foods are bursting with nutrients and are super-rich in protein. Within the seeds you'll also find omega 3 and omega 6, as well as many other essential fatty acids and quality fibres.
The Hemp Seed: An Extraordinary Composition
Consumed in the form of seeds or oil, hemp has many nutritional benefits. The seeds found on the hemp plant offer the perfect balance of amino acids, oils and fatty acids. Hemp oil is the richest known source of polyunsaturated essential fatty acids (the "good" fats). The seeds also contains high levels of some essential amino acids, including 'gamma linoleic acid' (GLA), a very rare nutrient also found in mother's milk. This balance of fatty acids in the oil and seed is ideal for lowering the level of cholesterol in the blood and improving the health of the arteries. In addition to its richness in nutrients, hemp oil is very low in saturated fats.
They are a fantastic source of minerals, proteins, vitamins and fibers and contain a fine-balance of Omega 3 and Omega 6 (1:3 Ratio). This ideal 1:3 ratio (also found in flax seeds and in fish such as salmon), unlike other oils, helps prevent cardiovascular and inflammatory diseases.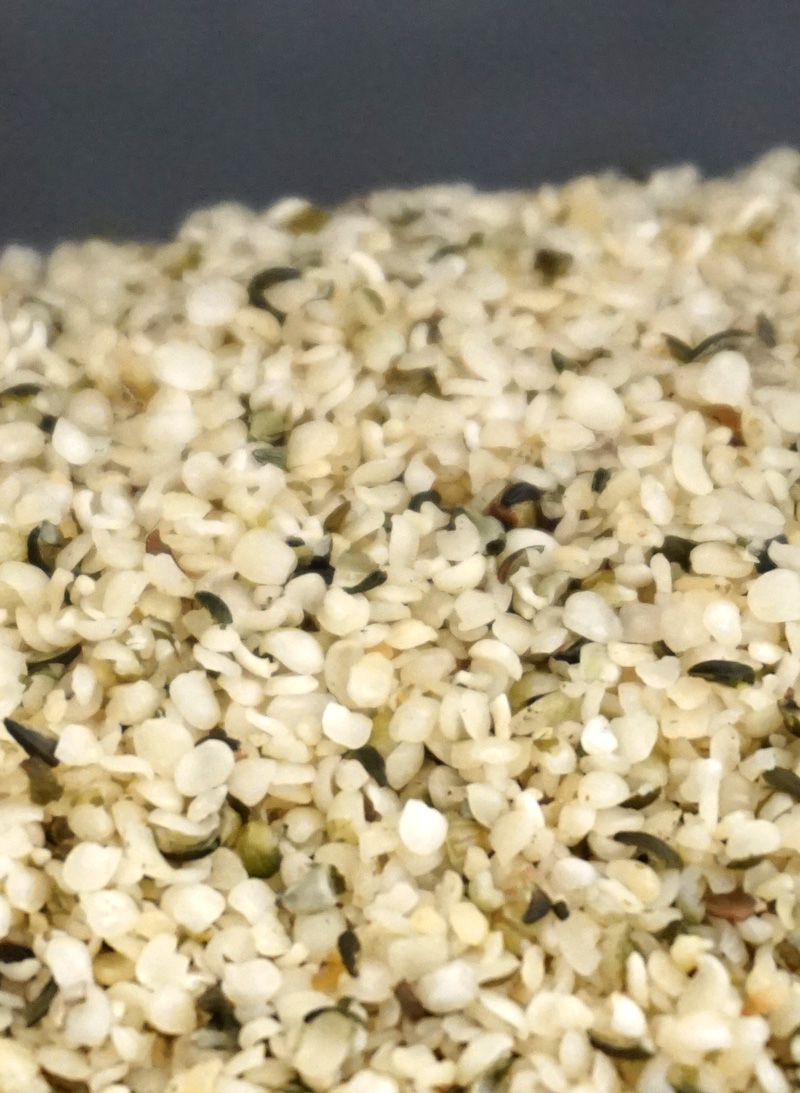 No Colourants or Conservatives
Inside The Seeds: Protein Power
Hemp seed is an excellent choice for a complete and balanced diet. One seed contains about 25% protein, the same proportion as in the human body. These proteins contain 20 amino acids, including the 8 essential amino acids. This is called "complete protein".
High Quality Carbohydrates
Hemp seeds contain various carbohydrates that provide the body with energy for the entire day. The seeds nutrients are immediately assimilated by the body, and are not turned into fat.
Natural Fibers – Hemp's 'full-filling' nature.
Hemp seeds provide a wide range of natural fibers that energize digestion. Two tablespoons of hemp seed oil can contain up to 9 grams of fiber – which is around a quarter of our recommended daily intake. The fibers work wonders for the intestinal transit by slowing the absorption rate of sugars and fats into our bloodstream. After a delicious hemp-filled dish, this intestinal process leads to us feeling full and satisfied.
Hemp seeds are so powerful that researcher R. Lee Hamilton, a famous biochemist, sees hemp seeds as the solution to the world's hunger problem and as an opportunity to reach a state of super health.
Valuable Minerals
You'll also find the seeds are bursting with a wide range of minerals like calcium, phosphates, potassium, iron & many other vitamins (B1, B2, B6, E).
A Great Source of Vitamin E
A meal with hemp has another advantage. It is a good source of vitamin E, a powerful antioxidant that is used to remove free radicals from the body and to curb the development of diseases caused by free radicals. A diet of hemp seeds also provides important minerals such as calcium, iron, phosphorus, magnesium and manganese.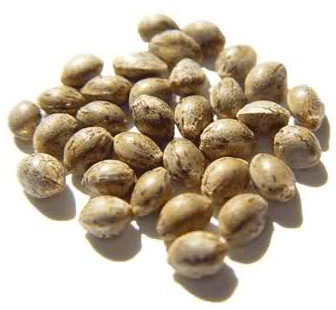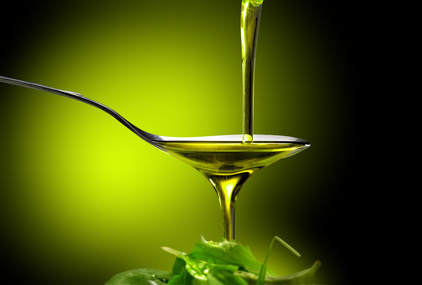 Hemps effect on the immune system
Hemp seed strengthens the immune system and improves metabolic functions. It provides the body with all the saturated essential fatty acids it needs, which allow the synthesis of important hormones, in maintaining robust cells and stabilising lipid levels in the blood.

Ideal food for meat & dairy free diets
The nutritional quality of hemp seeds is comparable to that of meat or eggs but without the bad cholesterol and without the processed fatty acids. There are also mineral salts and trace elements that ensure a perfect functioning of cell metabolism. Hemp proteins are well assimilated by the body because they do not contain a trypsin inhibitor (an enzyme that digests proteins).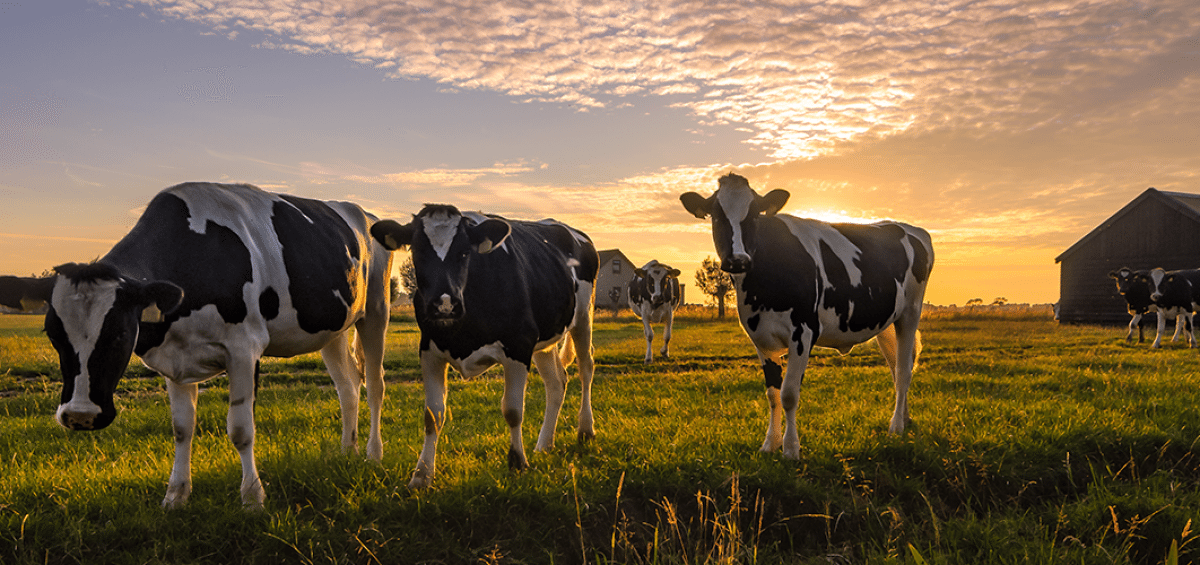 Discover Our Organic Hemp Food Products

Discover Our Organic Hemp Clothing Products

Benefits of Using Hemp Health Products
Hemp oil really is an amazing substance which can do wonders for our health, both internally and externally.
Skin
Hemp oil contains both Omega 3 and 6 which are widely known to be very important for maintaining healthy skin. These fatty acids nourish and moisturise the skin either by taking the oil in capsule form or via the variety of skin products like face creams and body creams made from hemp oil.  It is also an ideal massage oil, giving healthy and rich skin which also creates an anti-aging benefit too when used regularly. Due to the Linoleic acid present hemp oil can also prevent skin disorders like psoriasis, eczema, acne and dry skin.
Hair
Hemp oil can also be found in many non-commercial and herbal hair products like shampoos, hair oils and conditioners.  Similar to the skin care, massages with hemp oil products can improve blood circulation in the head and the brain. Washing hair with hemp oil shampoos and conditioners can help to thicken the hair and can also be great at reducing dandruff. The benefits also include effective treatment of scalp infections and even hair loss.
Cholesterol
Linoleic acid, one of the main constituents of hemp oil is an Omega-3 fatty acid that is essential in maintaining healthy organ function. It can help prevent heart disease, arthritis and depression, according to a study undertaken at the University of Maryland Medical Center. Lipoprotein cholesterol, the "bad" cholesterol that clogs arteries can be limited through taking hemp oil via the many forms available.
Nutrition
Hemp oil has a protein content of about 25%. This high-quality protein provides amino acids in ratios similar to animal based protein such as meat or eggs. The structure of hemp oil proteins makes them easily digestible. Compared to other oils, hemp oil provides the protein and amino acids the body needs without adding unnecessary calories.
Delicious In So Many Ways..
Devour the whole seed for maximum nutrition (and maximum crunch!). Added as toppings to salads, soft 'hemp hearts' found within the fibrous outer shell add a unique nutty quality to your dish. Add a splash of hemp oil to most dishes and benefit from the rich amino acids within.